27/06/2022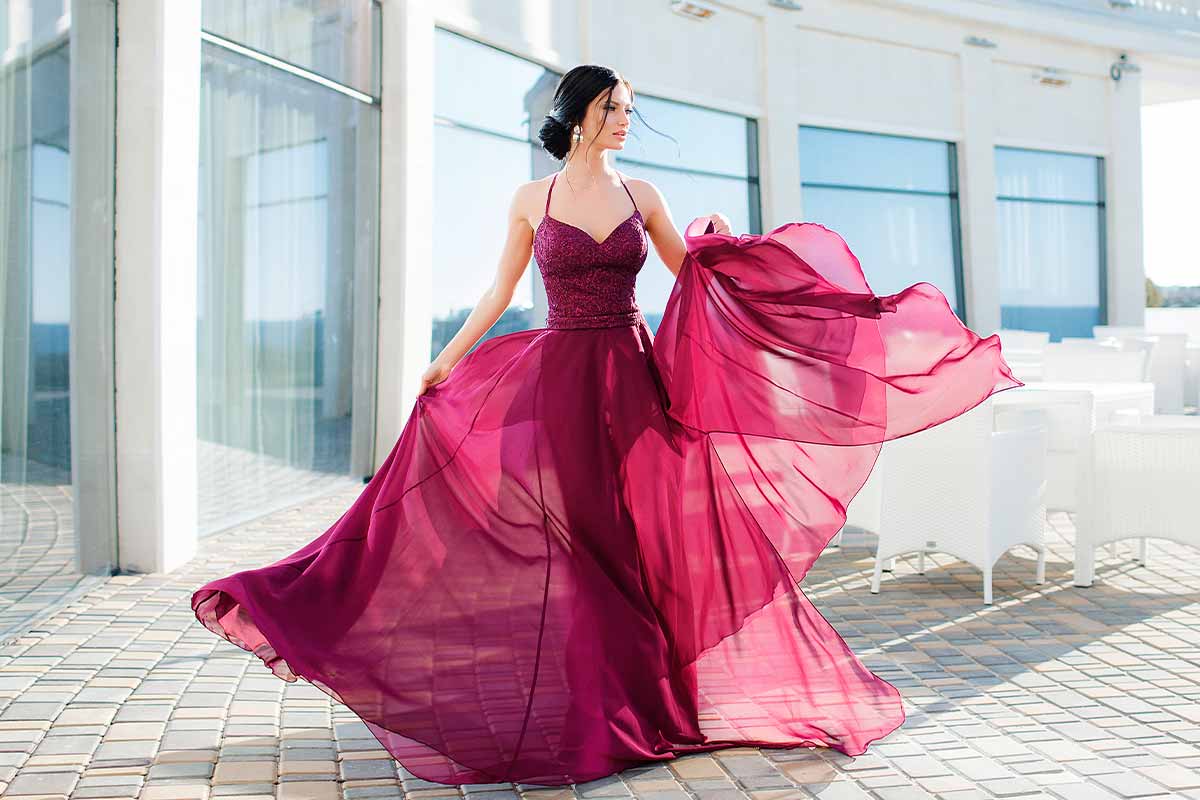 Whether you are a man or a woman, choosing what to wear to a wedding can be a difficult and time-consuming task. First of all, you have to consider the time of year and whether it will be practical, then you have to also find something that looks good but not too good to take attention away from the bride and groom and in absolutely no circumstances do you ever wear white! We're going to take a look at things to consider in terms of suits for men and wedding guest dresses for women.
Men's Outfits
It is much easier for men than it is for women because the chances are if you are going to a wedding you are going to be wearing a suit. There are however many different types of suits and you still need to pick a colour that won't clash with the bridal party or groomsmen.
First of all consider what time of year the wedding is, most weddings take place in spring or summer so you need to be mindful of the fact that it could be very hot so you might not want to wear a 3-piece suit and either stick to a 2 piece or go with the more modern look of just wearing a waistcoat and shirt with no jacket at all.
Some weddings have more relaxed dress codes especially if they are taking place abroad in a hot country where you don't need to wear a tie, it can be an open-neck shirt, short sleeve shirt or even a polo shirt. You will definitely want to steer clear of wool if it is a summer wedding and go more down the cotton route, wool is extremely warm so is much more suited to a winter wedding.
When choosing what to wear don't always just go for a matching suit, it is far more popular now to wear trousers of a different colour and then buy a matching waistcoat and blazer to mix with you trousers. For example, navy blue trousers go really well with a grey blazer and waistcoat.
Women's Outfits
For women, it can be a much harder task to pick something to wear, you need to mindful of the fact that it is a wedding and a respectable occasion, so even though you will be partying in the evening it's probably best to leave your mini dresses at home!
If the wedding you are going to is taking place in the spring or summer then look for something bright and summery, floral patterns are always great and floaty style dresses that aren't too tight-fitting or revealing – remember you'll probably be in a church for the ceremony so ask yourself if it would be appropriate to go there in your outfit. A good guide for what to wear to a wedding is to think about what you would wear if you were going to the races, it's often a very similar style.
There are plenty of style guides online and shops that specifically sell wedding dresses so if you're really stuck on what to go for or if you aren't sure whether your dress is appropriate then take a look at those – or just look at some of your friend's social media feeds and see what they have worn in the past.